Are You Ready for Your
100-Page Book?
TAKE MY 100-PAGE BOOK CHALLENGE!
(This is my most cost-effective and easiest way to work with me, from anywhere in the world, to get your short, helpful book done in just 60 days!)
Fast & Effective
This online, group-format opportunity enables attendees to get their 100-page book done quickly, easily and professionally!
Ultra-Exclusive
Given the amount of work involved for me and my team, we have to limit the number of attendees to only 5 soon-to-be authors!
Big Discount!
Because of the "one-to-many" format of the 100-Page Book Challenge, I am able to offer a steep discount off my 1:1 publishing prices!
(Click to watch this 4-minute video)
ABOUT THE 100-PAGE BOOK CHALLENGE...
The 100-Page Book Challenge offers you a cost-effective way to work with me, from start to finish, to get your 100-page book done quickly and easily. I will literally guide you through my entire Main Street Author Publishing program (which starts at $5,000 and goes to $10K).
You will get the same exact program as my one-on-one publishing clients with the only difference being everything will be done via an online, group format. While there is no one-on-one coaching with me, each session will have time for Q&A. You will also be able to participate in a private Facebook group, which I will moderate daily.
The 100-Page Book Challenge even includes professional copyediting of your manuscript and the cover and interior design of your 100-page book. The end result will be a powerful, customer attraction short book you will be proud of! 
THIS IS NOT A TRAINING—this is a small, group, work-with-Mike publishing program designed to go from idea to printed 100-page book in just 60 days!
HERE'S WHAT'S INCLUDED IN THE CHALLENGE...
SECURE YOUR SEAT BY AUGUST 10, 2020 AND GET THESE FOUR VALUABLE BONUSES WORTH $1,797!
BONUS #1: KNOCK OFF ONE (1) PAYMENT!


(value=$997)
The fee to participate in the 100-Book Challenge is four payments of $997, however if you act now, you can save $997 and your investment for everything is only three payments of $997!
BONUS #2: "HOW TO MAKE MONEY WITH YOUR 100-PAGE BOOK" TRAINING


(value=$500)
I am going to host a live BONUS training in October 2020 for all 100-Book Challenge participants to show how to leverage and profit with their own 100-page book! This is a powerful training you will not get anywhere else.
BONUS #3: MY SHOOK WOW! PACKAGE


(value=$100)
I have put together and use a unique "WOW!" package for my shooks, which stands out and gets noticed. You may have heard of these referred to as "shock and awe" packages, and regardless they simply work.  Get a copy of my personal one for your study.
BONUS #4: AN EXCLUSIVE BONUS FOR EITHER LOCAL OR GLOBAL AUTHORS


(value=$200)
The 100-Page Book Challenge has two tracks—one for business owners who want to use their shook locally and one for owners who have a global reach.
For local authors, I will include the first 25 printed copies of their 100-page book.
For global authors, I will include the development of the Kindle version of their shook for free!
THE 100-BOOK CHALLENGE INVESTMENT
It's important to understand, I am only allowing 5 action-oriented people to participate in this online, group publishing program and given the "shrinking" bonus package  there is no time for you to sit on the fence to make this decision.
The fee to participate in the 100-Page Book Challenge is four (4) monthly payments of $997 only three (3) monthly payments of $997. I am so confident in this program's success, I am willing to allow you to make the last payment 60 days after you sign up! 
Your 100-Page Book Challenge participation fee includes:
Four, live program sessions to be conducted via GoToMeeting at 7:00 PM EDT on August 17, 20, 24 and 27.

Video recordings of each live session.

My personal system to get your 100-page book done fast and easy!

Professional copyediting of your 100-page book

Professional interior design of your 100-page book

Professional cover design of your 100-page book

Private Facebook group for interaction with me and other attendees!

An exclusive and valuable set of bonuses!

My personal guarantee of your satisfaction!
Ready to join the 
100-Page Book Challenge?
WHAT A FEW OF MY AUTHORS HAVE TO SAY...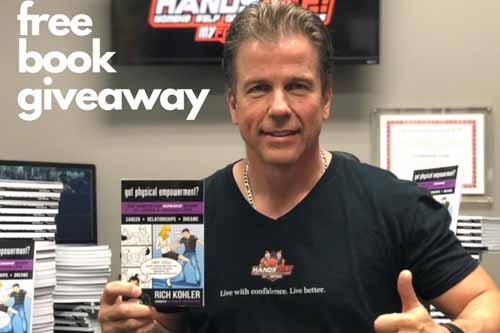 Rich Kohler, author of "got physical empowerment?"
Being in the personal development industry for over 30 years, I have had the opportunity to create a positive impact on thousands of people. Their stories and all of the experiences over the years had created a strong desire to author a book so I could recollect and share their stories and help inspire many more people around the world. 
Unfortunately, wanting to write a book and actually doing it, for most, never happens. I found myself thinking about it more and more and telling people I was finally going to do it.
But how? I had attempted it numerous times before.
And then, somehow an opportunity appeared. I came across Mike Capuzzi's Main Street Author Program. I saw his unique program for creating a "shook", a short, simple book that not only offers valuable content for the reader, but even better, is written strategically to help create  future opportunities for the author to serve the reader.
Although I was really interested to pursue the program further, it was a substantial investment of time and money to work with Mike and share his expertise. I set a goal for the future.
Like the Law of Attraction, next appeared a new opportunity to work with Mike and finally get my book created at a level I could pursue right away. I have been working through this new program for a couple weeks now and I can honestly see my dream of becoming an author, now a reality.
Mike's easy-going personality in combination with his vast expertise in the process of creating a book, specifically with a marketing approach to it, has been exciting and inspiring.
He breaks it all down into doable "chunks" anyone with the desire to succeed can accomplish. At the same time, holding you accountable with "homework" sessions, which I believe with any type of coaching experience is crucial.
And the beauty of it is, you can hold your actual printed book in your hands in just 60 days.
If you have that burning desire to serve others with your knowledge and you're looking for a way to release it to the world, Mike Capuzzi is your man.
—Rich Kohler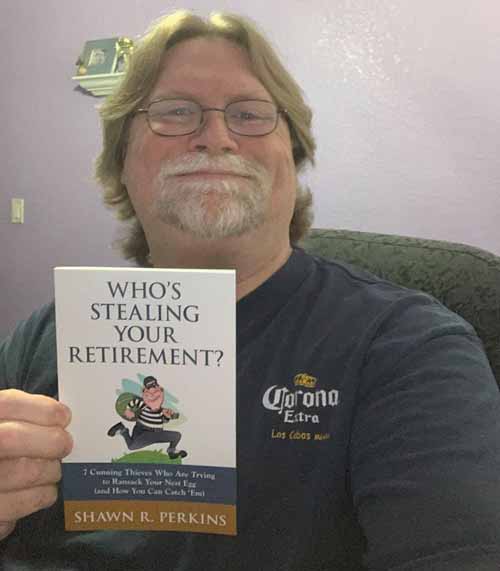 Shawn R. Perkins, author of "Who's Stealing Your Retirement?"
We're just three weeks into the Main Street Author Virtual Program and I'm giddy with excitement over the system you've put together.
I've wanted to write my own book for some time now, but the task has always seemed so daunting. The first and biggest challenge for me has been figuring out how to get started. The second, but no less important, challenge has been the significant cost in getting a book written and published.
Your group program solved both of those problems. Your system provides an easy-to-follow and clear path to success at a price that doesn't break the bank.
The Main Street Author virtual group program and the concept of a shook versus a book will result in me writing and publishing my own shook, which will be the foundation for the success of my business going forward. I am grateful to you for having paved the way and solving my problem in this area.
—Shawn R. Perkins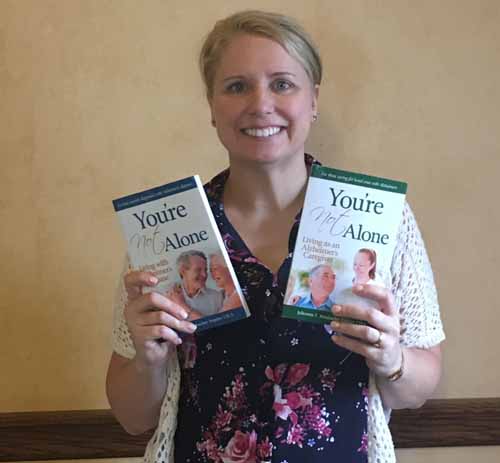 Julie Steinbacher, author of the You're Not Alone series of shooks
Mike Capuzzi is a man of integrity and exceptional insights and ideas. He also has that special character trait of actually doing what he says he is going to do. Finding key strategic partners for one's business is one of the surest and safest ways to growing and creating an even more successful business, and you cannot do wrong by partnering with Mike Capuzzi.
—Julie Steinbacher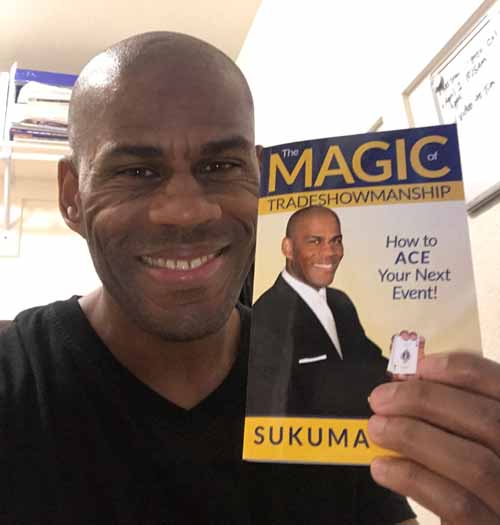 Sukuma Avery, author of "The Magic of Tradeshowmanship"
Mike really cares about the people he works with. We had calls every week to make sure that I was on the right path during the writing process, and when I went off the path at times, Mike got me right back on track. If I had questions or needed an idea, Mike was an email or call away and very responsive. Mike also kept me accountable in getting writing done. After each call, he would give me the next action step in what needed to be done for us to keep moving forward.
—Sukuma Avery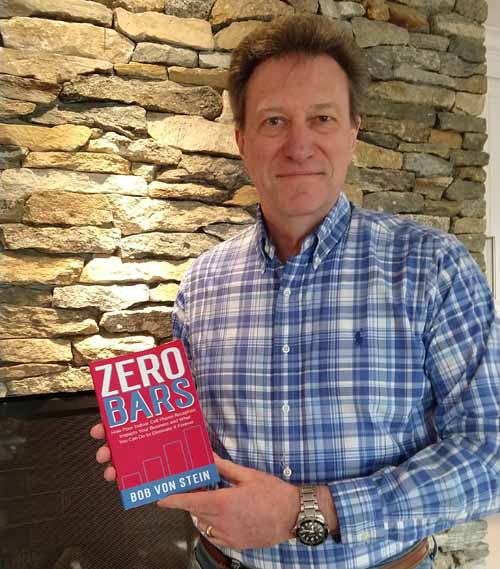 Bob Von Stein, author of "Zero Bars"
I've known for quite a while that writing a book and using it as a marketing tool would be a great idea. Unfortunately, I never got to it. So, when I heard about Mike's Short Book Success course, I signed up immediately. The course lit the fire I needed to get my book started. However, things really moved ahead quickly when I began working directly with Mike. His guidance, advice and direction allowed me to finish up on schedule and get my book published. It only took a few weeks!
—Bob Von Stein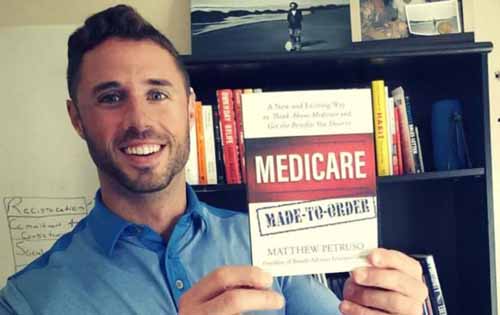 Matthew Petruso, author of "Medicare Made-to-Order"
I met Mike at a marketing conference and immediately realized he was the guy who could help me get the book I wanted to write finally done. Within three months of meeting Mike, my first shook, Medicare Made-to-Order is done and already helping me generate quality prospect leads for my agency. One of the best things about working with Mike were the weekly calls with me, which kept me on track and moving forward. Mike and his shook-publishing service get my highest recommendation!
—Matthew Petruso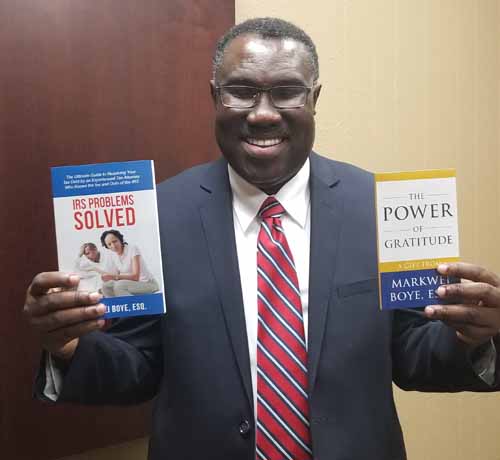 Markwei Boye, author of "IRS Problems Solved" and "The Power of Gratitude"
Mike is the best marketing genius hands down. He knows what he is doing when it comes to helping you write your shook. I just published by first shook about a week ago. I can honestly say that I am not a good writer and neither did I envision writing any book. However, Mike has a system and excellent templates that makes it so easy to follow and within weeks, your shook will be ready. If you want to take your practice to a whole different level and use shook as marketing tool, you cannot afford to do so without Mike.
—Markwei Boye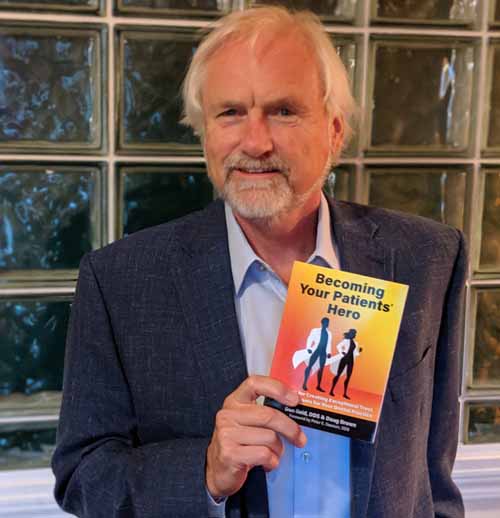 Doug Brown, author of "Becoming Your Patients' Hero"
It never occurred to me that I could write a book nor that I had material that would appeal to our dentist target clients. Thankfully, I first listened to Mike Capuzzi's teaching on the subject of short books and then made the decision to work with him to create one. Mike guided us (and prodded us) during the entire process. Working with him to create the plan, content and final book was easy and fast. I highly recommend any serious business owner who wants to get a client-attraction book done to work with Mike.
—Doug Brown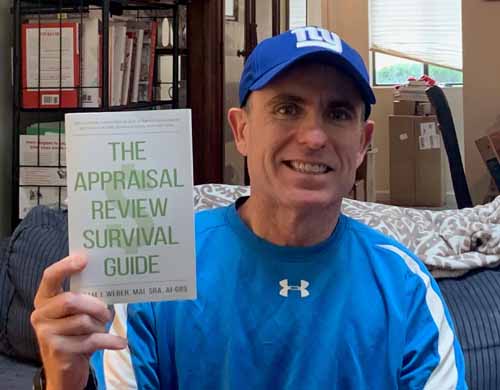 Adam Weber, author of "The Appraisal Review Survival Guide"
As soon as I heard about Mike's shooks, I knew it was the perfect type of book for me to write as my first book. Mike has made the authoring process simple and fast, and I know my prospective clients appreciate the quick read. I have used my first shook as the primary marketing piece for my 'Dream 100' list of clients and have just finished my second shook on easy meditation tips for business owners.
—Adam Weber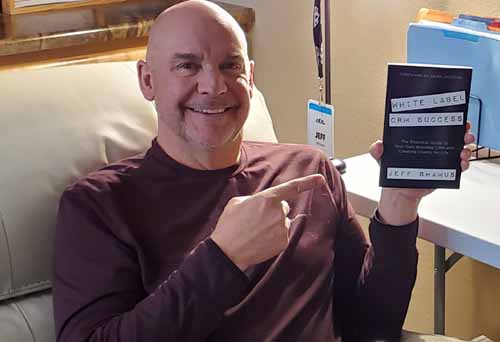 Jeff Shamus, author of "White Label CRM Success"
If you are even remotely thinking about writing a book. You should. You can do it. And if you want an excellent result when all is said and done, you should work with Mike Capuzzi. I can't say he's the best, because I have only worked with him; but what I can say is that I can't imagine that there is a better, smarter marketer out there, better equipped to help you.
—Jeff Shamus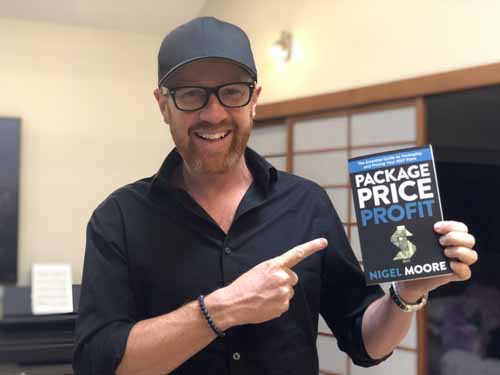 Nigel Moore, author of "Package Price Profit"
I love the concept of shooks because not only are they easy to write, much easier to write for us as authors, but it means the people who are reading them are more likely to get through them. I've already had my manuscript sent out to about 15 of my clients as a bit of a 'testing.' Every one of them said 'Hey, I was able to get to the end,' and that's the magic of shooks!
—Nigel Moore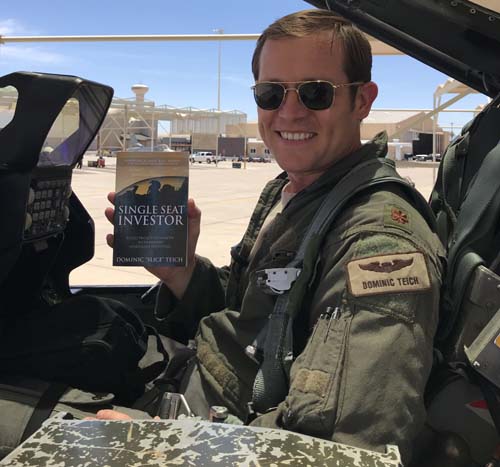 Dominic Teich, author of "Single Seat Investor"
Hiring Mike to assist with your book or marketing is akin to hiring a celebrity to attend a fund raiser for a charitable organization; it may cost more than you want, but the benefits will be 10X or higher shortly after you launch or implement his strategies and techniques garnered from 25+ years in the marketing industry. The up-front cost is well worth it as the back-end payments will ripple through all aspects of your business. Using his proven, and I would say, scientific formulas, my business secured $265,000+ in investor capital in the first 3-days post launch - a 3,397% return on my initial investment. The additional business, word-of-mouth referrals, and time saved on my part was much higher in the following month. Don't waste another day banging your nugget against the wall trying to figure out what to do; stop 'figuring,' hire Mike, and WIN HARD.
—Dominic "Slice" Teich
Ready to join the 
100-Page Book Challenge?
NOW IS THE TIME TO GET YOUR BOOK DONE!
I've put together a transparent and value-packed online, group shook publishing program designed specifically for local business owners and the business owners who serve local business owners.
Now it's time for a decision.
The way I see it, you have three options:
Option #1 is to do absolutely nothing and stay exactly where you are now. If you aren't convinced that being a published author is important and critical in today's business environment then maybe you don't need my proven customer attraction book strategy. But if you understand the magic of being a published author and like to avoid mistakes and get your shook done quickly and efficiently, you have two other options …
Option #2 is to plan, write, publish and leverage your shook by yourself.
You can read my shook, The 100-Page Book, and do all the big and little things yourself.
You can go find a book interior designer and cover designer on your own.
You can hire a copyeditor to proof your manuscript.
And if you are willing to work hard and spend weeks in front of your computer, you might be able to pull it off.
Option #3 is to let me do the heavy lifting for you.
I'll put my proven shook publishing formula to work for you.
I will show you what to do and how to craft your shook's content in the IDEAL way.
I will make sure your finished shook looks great.
I will show you how to use it in your business to attract and convert new customers.
All in a matter of a few weeks.
Of these three options, ask yourself…
"What's going to be easier for me?"
You see, there are two types of people in the world…
Those who only dream about being a published author without ever taking any action to make it happen…
And those who are ready to act when the opportunity presents itself.
Many people will tell you they want to become an author and write a book.
But we both know very few actually make it happen.
It's the nature of people.
The classic tale of the willful and the wishful.
Most people will keep dreaming…
While the few who are serious about becoming a published author and becoming a significant, respected and valued expert in their community will act.
Since you've read this invitation this far, I think you are one of the few special ones…
One of the handful of business owners I am looking for to become the next 100-page book author.
If I am right and you're still with me, click on the blue JOIN THE CHALLENGE button and secure your seat today!
Only you can decide.
Don't forget, this exclusive program is limited to only 5 participants, so that I can provide the best attention and service possible to each future author.
Thank you and I look forward to seeing you in the program!
Mike Capuzzi, author of The 100-Page Book