BEFORE YOU GO... HERE IS AN EXCLUSIVE OPPORTUNITY TO GET THE ENTIRE 100-PAGE BOOK BLUEPRINT TRAINING FOR JUST $17!
Thank you for requesting the first part of this training—My Best 7 Tips to Get Started.
For a limited time, you can get the entire course (Parts 1-3), including the slides, audio files, video files and more for just a single payment of $17.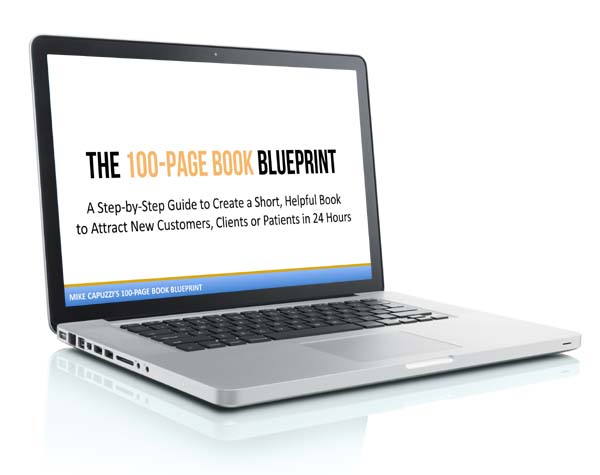 Why Spend Months, If Not Years, Writing a Traditional 300-Page Book Few People Will Ever Read? A Much Better Strategy Is to Create a 100-Page Book and I Will Show You How to Do This In Only 24 Hours In This Exclusive 3-Part Training!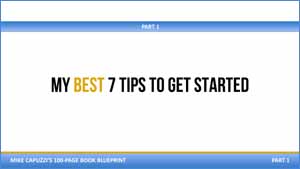 Part 1-My Best 7 Tips to Get Started
Part 1 (30 minutes) gives you my top 7 tips to consider BEFORE writing the first word of your book. Going through this first module will save you frustration and guide on you a proven book creation strategy!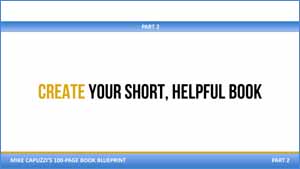 Part 2-Create Your Short, Helpful Book
Part 2 (32 minutes) shares my 100-Page Building Blocks which you can easily use to build the ideal book for you and your business. I use this strategy for every short, helpful book I write.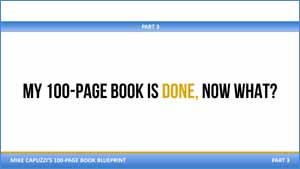 Part 3-My 100-Page Book Is Done, Now What?
Part 3 (42 minutes) shows you 51 smart ways to use your short, helpful book attract new customers (clients, patients, students, members, etc.). This is, perhaps, the most profitable part of this training!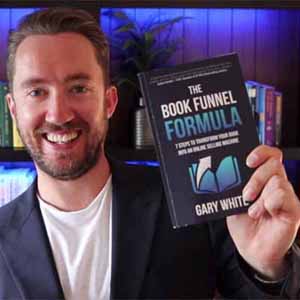 Gary White, author of The Book Funnel Formula
"Mike's course is top-notch and will help you write a book fast!"
"I worked with Mike to create my book, The Book Funnel Formula, and his proven system for creating short, helpful books is perfect for a busy entrepreneur like myself. His book, The 100-Page Book and the training he just created, The 100-Page Book Blueprint is a 'must-have' if you want to write an effective nonfiction business book quickly and easily!"