A SPECIAL GIFT OPPORTUNITY FOR READERS OF THE 100-PAGE BOOK!
I've created an exclusive, three-part, video training that perfectly complements the content found in The 100-Page Book!
You can download the first part of this training—My Best 7 Tips to Get Started—absolutely for FREE and within the next few seconds. This is only for readers of The 100-Page Book, so don't miss out on this valuable opportunity!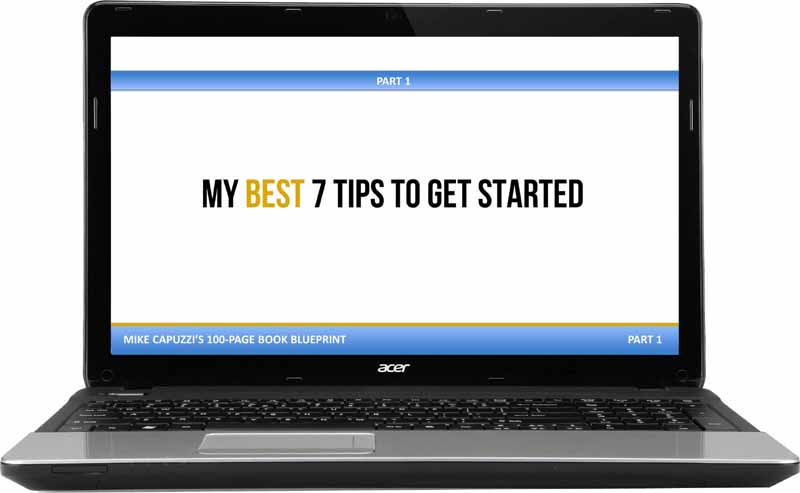 Enter Your Name & Email Below to Receive This Special Book Bonus for FREE!